If DIY's have taught me anything it's these three things:
They frequently look simpler than they are
They typically cost more than you would think
The end result generally looks like it was a DIY project
But for some reason we all still love the idea of a weekend project or a quick fix and when you throw in the opportunity to increase the value of our home essentially overnight, it becomes a "Why not?" situation.
When considering which DIY's to invest your money in the best place to start is your wallet. Consider what kind of budget you have available, what you are willing to spend, and whether or not there is potential for a return on investment. I know ROI and DIY rarely go together but there are a few simples tricks to spruce up your home that can actually increase its value! We're talking budget friendly home improvement projects that can be worth their while in both time and money!
If you do a quick search for budget friendly DIY projects 100+ articles pop up, but what we're wanting to focus on here are the DIY's under $100 that can increase your home's value. Everyone knows that kitchen updates and bathroom updates are where you see the value increased, but those jobs can be pretty pricey. Let's not even get into room additions and roof replacements. We believe we've compiled below a list of the best budget friendly DIY projects to increase your home's value that we should all take advantage of!
We've categorized them this way: Down & Dirty DIY's and Revamp & Redo DIYs.
DOWN AND DIRTY DIY's
DIY's that you can do with just a little bit of elbow grease!
Clean up Outdoor Space(s):
Cleaning up the Outdoor Space can mean many things from removing overgrown shrubs out front, mowing down some of grass that has gotten way too high, or even creating a small flowerbed in the front to add to the curb appeal. Either way just cleaning up the outdoor space and creating a better flow to the yard with some landscaping is a DIY project that can increase your home's value. Hey you may even enjoy doing it so much that it becomes your new hobby!
Power Wash the Exterior:
Power washing your homes is a great way to prevent any long-term damage and at the same time remove any dirt, mildew, moss or other debris and make that home come alive again. Don't just power wash the home; you can also use a pressure washer on the driveway, porch, shed, fence, and deck. It is recommended to check with a professional first about the proper uses to avoid any damages!
Deeper than Surface Cleaning (for floors):
Whether you have carpet, tile, or a combination of the two this is an area that you could put some DIY skills into and increase the value of your home. We're not talking about replacing anything but rather giving them a facelift. Does that carpet need a nice deep clean? You can rent a carpet cleaner and renew that dingy, dirty carpet and make it look fresh again all in one evening. Maybe a steam mop for the tile floors? Get off some of that deep set in dirt that your weekly mopping hasn't removed. Making your floors look like they're new again is a great way to increase the value of your home.
Clean & Declutter:
This is a not so dirty Down & Dirty DIY project. Cleaning and decluttering can lead to an area looking larger or as large as it really is. A great example of this is in the closets/storage spaces. By organizing and rearranging some of your items your home will appear more spacious and inviting which in turn draws the buyers in and increases your home's value. When the storage space is ample the buyers definitely notice!
refinedroomslcc.com
REVAMP AND REDO DIY's
DIY's that require a little change in the way things are!
Light and Bright:
This is a great DIY that can really change the way things look with just a little bit of work! Think open with lots of natural light. Wash the windows, take down some old drapes and replace those, move obstacles that might be blocking the windows, and replacing some light fixtures are all simple DIY projects that can make the space more appealing to potential buyers and these projects typically don't take much time.
Revamp the Bathroom:
Now this isn't the dreaded bathroom remodel here! We're just talking about rearranging and revamping that outdated space. This DIY can be as simple as changing the curtain, bath mat, and the items sitting around the room. Buyers can have a difficult time visualizing the rooms with their items in it or the potential the room has. With these simple changes it allows the potential buyers to see the opportunity in the space. (This is one I need to do when I get home!)
Blog.hgtv.comUpdate the Kitchen
Now this is definitely one of the bigger To-do's on our list. Updating the kitchen can be a daunting task, but there are some DIY's on the simpler side! With a little bit of research you can find some demonstration videos to watch or even a trip to the local hardware store for a little advice from the experts and you can tackle these projects over a weekend. The DIY projects we're talking about, that won't cost you an arm and a leg, are installing a back splash, painting the cabinets, changing the handles/pulls on your cabinets, or even just decluttering and cleaning up behind the cabinets and on the counters.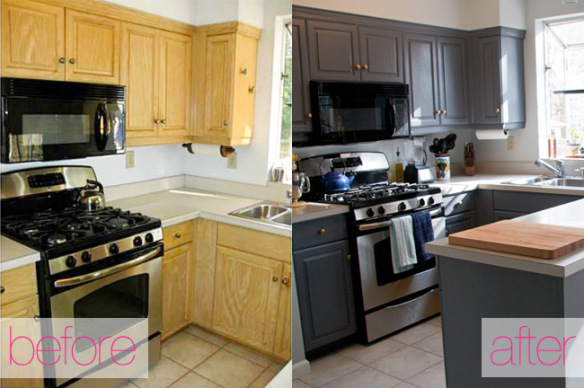 maggieoverbystudios.com
Staging (included with The Valerie Tolbirt Team):

My favorite one, staging! Now this is something that is offered when you choose The Valerie Tolbirt Team to list your property. Valerie will send out a stager at no charge to you! Our stager will give you tips and tricks to make your home look its best. This is one of the best DIY's to increase the value of your home! The room may look great to you the way it is, but just by moving around some furniture you've created a space that the buyers are looking for, and when you're selling your home you have to think in the buyers shoes. This DIY requires little to no money and can just take a day or two and really change the space and make it everything the buyers are looking for.
movewithmorgan.wordpress.com
Overall the idea here is that the project doesnt have to be big or expensive to really make an impact on your home. If you just take a day or a weekend you can easily do a few of these budget friendly DIY projects and increase the value of your home!!

Check out more information in these articles, about the above mentioned DIY projects to increase value of your home, by clickking on these links:
Easy DIY Projects Increase Value of Home
5 DIY Projects to Increase Sales Value by More Than $10,000